What do people have to say about me??
"Thanks for all your support,techniques and hand holding.My psychologist is so happy the change she saw in my life.Thank you so much."
Sharan, Australia
Company Name:
21-Day Transformational Program
"The session was just magical. Ms Yashica is just outstanding.Within minutes I could see the change in me.Thanks a ton Yashica. I wonder why didn't I go to her earlier."
Ritu Dua
Company Name:
Personal Session Participant
"My exams were approaching but I wasn't to able to learn and write Hindi. Then I took Yashica's session, after which I not only started loving Hindi but also scored 94 percent in it. Thanks to the coach."
Tanveer Singh
Company Name:
From fear to love for studies
"I got rid of chronic back pain in just one subconscious reimprinting session of Yashica. Now I can easily bend and move around with ease. I am so thankful to her."
Sarabjit Singh
Company Name:
Pain to ease
"In just few personal NLP sessions with the coach, I got rid of mobile addiction which was badly affecting my eyes. Her sessions are awesome and bring desired results with ease and comfort."
Aviral Rajpal
Company Name:
Addiction to Normalcy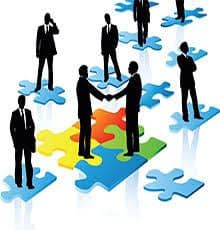 As the name goes by, Peak Performance Programming is meant to enhance performance levels of an individual or a team. It caters to students, corporates and individuals.The program develops their confidence, performance, communication skills and stress management.
21-Day Transformational Program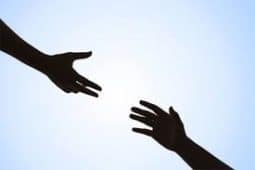 The program is specially designed for those who don't want to lead a life by default but by choice. This program is also a boon for those who are facing anxiety/depression, lack of confidence or those who are stuck up in their lives but are eager to come out of their cocoon to lead an extraordinary life. The program involves various tools and technologies, daily tasks and Hand Holding through One to One meetings, Calls, WhatsApp and Skype for twenty-one days.
Open Workshops

In one day/two day workshop, you learn how a disease is conceived in the body, how to master your subconscious mind, how to imbibe empowering beliefs and learn various tools to train your brain. Apart from the theoretical part, Open Workshops include various tools and applications of Neuro Linguistic Programming (NLP), Law of Attraction, EFT and Meditation.
Personal Sessions

The Personal one to one sessions help you eliminate your subconscious patterns of fear, phobia, disease, painful memories, low confidence, behaviour challenges, pain and addiction. These sessions also re-imprint happy and powerful memories, empowering beliefs and success on your mind. Basically, personal coaching takes you on a fast track route to reach to your desires.
Hi, I am Yashica, a certified NLP & Sub-Conscious Re-Imprinting Master Practitioner, Law of Attraction Expert, Happiness Coach and also founder of Quantum of Happiness. My life's mission is to help people tap their own subconscious mind to achieve highest levels of health and success. I help people get rid of any fear/phobia, painful memories, addictions like smoking, nail biting etc; psychosomatic diseases like BP, diabetes, migraine and stress so that they live the life they deserve- a happy, confident and content life. I also erase subconscious patterns of failure, depression and anxiety and re-imprint patterns of wellness, confidence, happiness and positivity.
I believe the subconscious mind of every human has the capacity to resolve all sorts of mental, physical and emotional issues. It is the power house which can be tapped with scientific tools of NLP. Neuro Linguistic Programming can direct human mind towards growth, prosperity, money, happiness and desired relationships and Law of Attraction can help you manifest your desired life. My workshops and sessions combine very deep and relaxed meditations, scientific tools & techniques and many other proven processes and applications. My firm belief in the Power of Human Mind and Law of Attraction has benefited many students, job seekers, businessmen and individuals.
Video Tour
Check out our brand new studio
Take Charge of Your Life NOW
Sometimes just a little help, tiny support and a trustworthy hand can change the track of life.
You deserve an Extra Ordinary Life! Make one.
Help is just a call away
Your one call can give you the opportunity to discuss how you can change the current track of your life and get rid of physical and emotional challenges, imbibe confidence and manifest the desired life.
Flexible Meetings
Life can be very busy for some. Keeping that in mind I have kept flexible options to connect with me. Apart from meeting in my sessions, you can now connect with me on Skype, Mobile and Whatsapp.
Fully Confidential
Your privacy has utmost importance for me, hence all of your discussions, talks and sharings are kept confidential and secret.